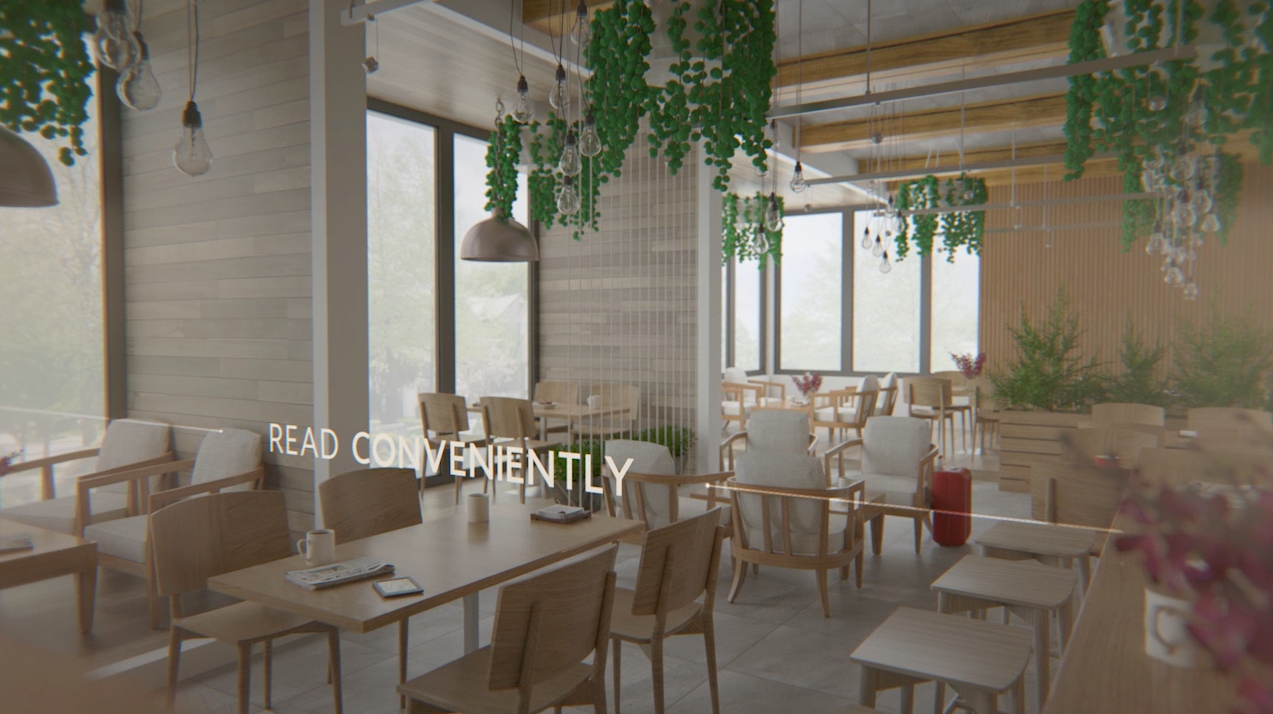 PJ Lee of Asterisk Media approached Casey Latiolais and myself with a piece needed to show off Kobo's latest e-reader. I started modeling and rendering some generic interiors in C4D and Casey started designing the type and helping with room layout until we had something to inspire the client.
Once the storyboards were signed off, Casey and I took to C4D's blazing fast Hardware Renderer and blocked out the pre-viz for the edit so we could start texturing and animating the final shots. Hard part: DONE! We now needed to find a render farm with Octane Render to help us through these shots with Octane and we found the wonderful folks at GarageFarm.Net. They shined beautifully and our shots were finished in record time.
We, of course, added a couple of tweaks back into this "directors cut" to make it more interesting.
Client:
Producer:
3D Rendering and Animation:
2D:
Render Farm: